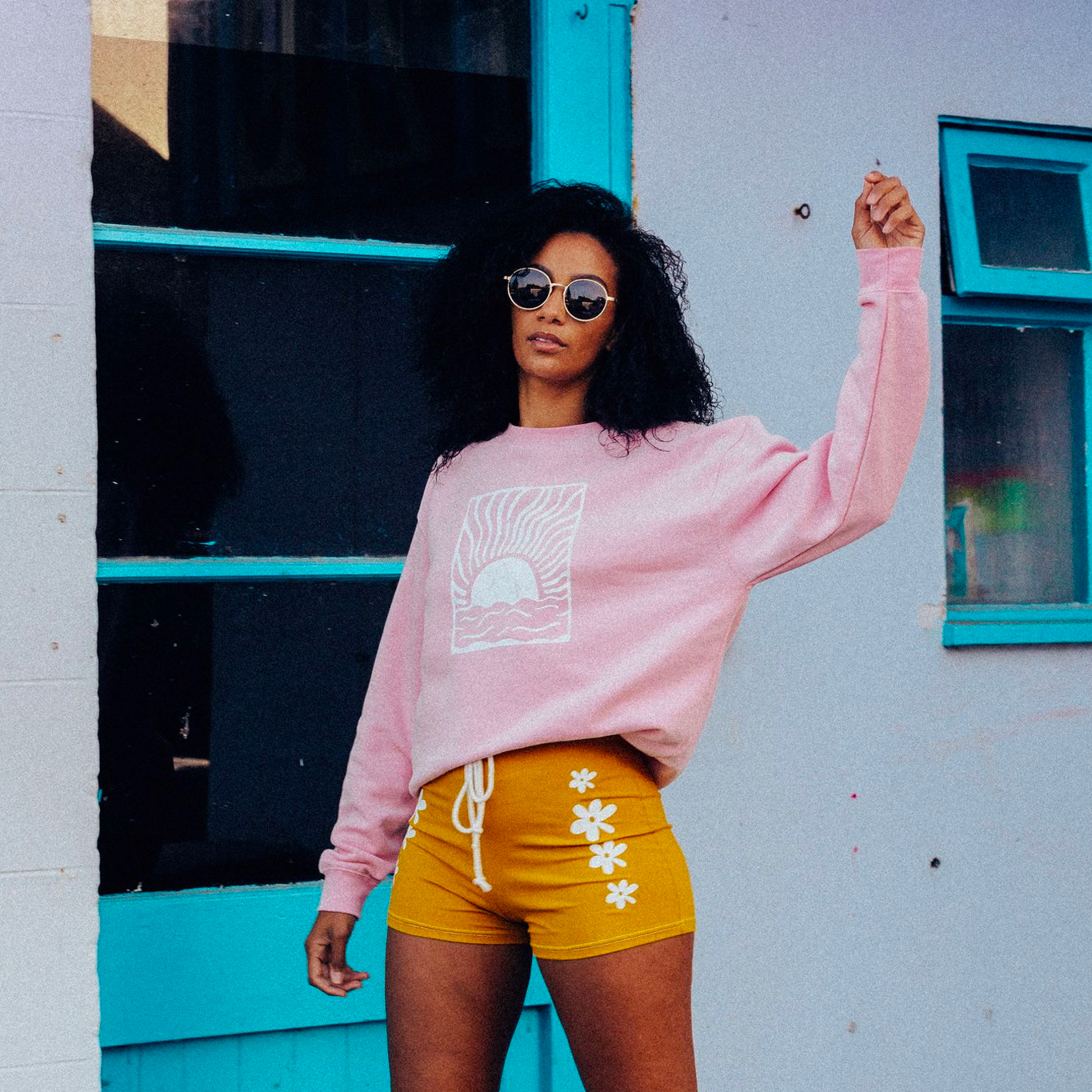 Materials
We look to manufacturers who produce their garments using earth friendly processes. At Slow South we are continuously working on sourcing better fabrics.
You can see some of our current choices below:
Organic, Recycled & Renewed
Where we can we use garments made from organic cotton, recycled cotton or recycled polyester. Some garments are made from certified renewable wood sources, LENZING™ ECOVERO™ fibers tailor to a sustainable lifestyle, contributing to a cleaner environment.
Airlume cotton
Dyed using the most eco-friendly dyes available and using 7 times less water than average your garment manufacturers. Airlume cotton production removes 2.5 times more impurities than standard ring-spun cotton through an extensive fabric combing process.
Regenerated cotton
Re-Gen fabric works towards reducing the world's landfill, it blends pre-consumer waste cotton with recycled polyester with no need for extra garment dying. On average per sweater, regenerated cotton saves 20,000 litres of water, 2.7kg of dyes and 11kg of CO2 emissions. It's possible to recycle around 0.22kg of cotton and 19 plastic bottles per sweater.
Garment Manufacture and Decoration
All Slow South designs are made to order in the studio, everything is screen printed in house and some of the more complex designs are produced in small batches to avoid creating waste. Water based vegan friendly inks are used to complete each product.
You will notice some of the designs feature embroidered details, particularly our Preloved and accessories collections. All embroidery is completed locally by a small family run Devon business. Our garment trims are made in the UK where possible and all printing supplies are sourced through a small Devon business. Some products such as the Sunny Jacket and Daydreamer Shorts are made to order by a partner small UK business. Our Slow South towels are made in the UK using eco-friendly inks.
Any garments sourced from overseas are from factories that follow ethical values for workers, they will be Fair Wear members; Fair Labor Association affiliates or WRAP certified. All factories undertake audits annually.
Preloved Collection and Seconds Sales
Slow South recently launched the Preloved Collection. An ever present collection on the website that features second hand items that have been brought back to life with some additional Slow South design elements. The idea is to reduce waste and give unloved items a second chance to become wear forever pieces rather than ending up in landfill.
Seconds sales are held regularly on the Slow South website, any items that are in a saleable condition will be listed online to reduce waste. Any seconds that cannot be sold are used in the workshop for design testing and sampling.