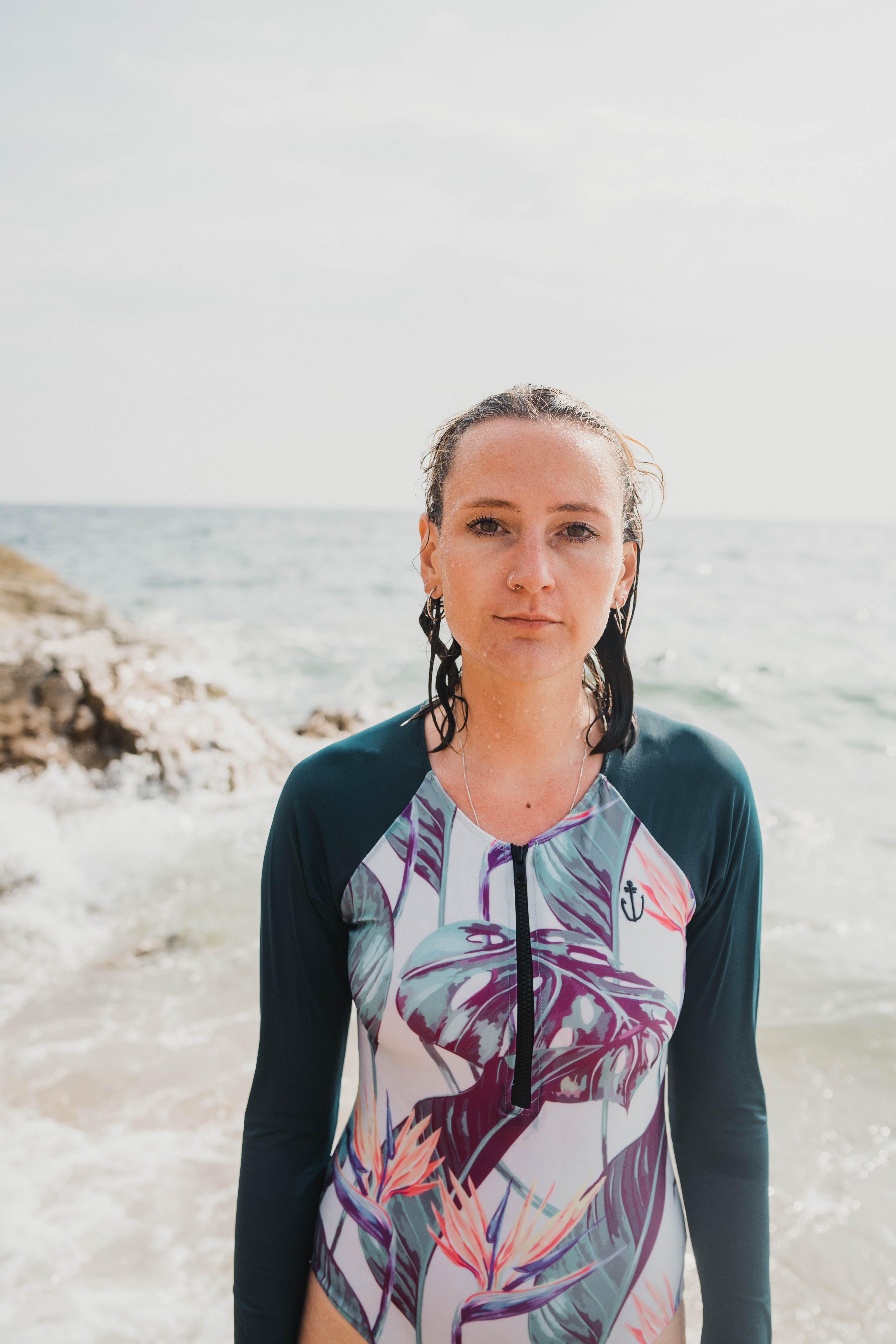 I spend my days in my little workshop nestled away in a corner of Devon. My surroundings have a huge impact on my design process for Slow South; sunny days, road trips and balmy evenings sum up my inspiration and happy places. Devon is a place of wild beauty and I do my best to work ethically to protect it. When I'm not working away in the studio I spend as much time in the sea as I can, it's safe to say I'm one of those crazy year round swimmers.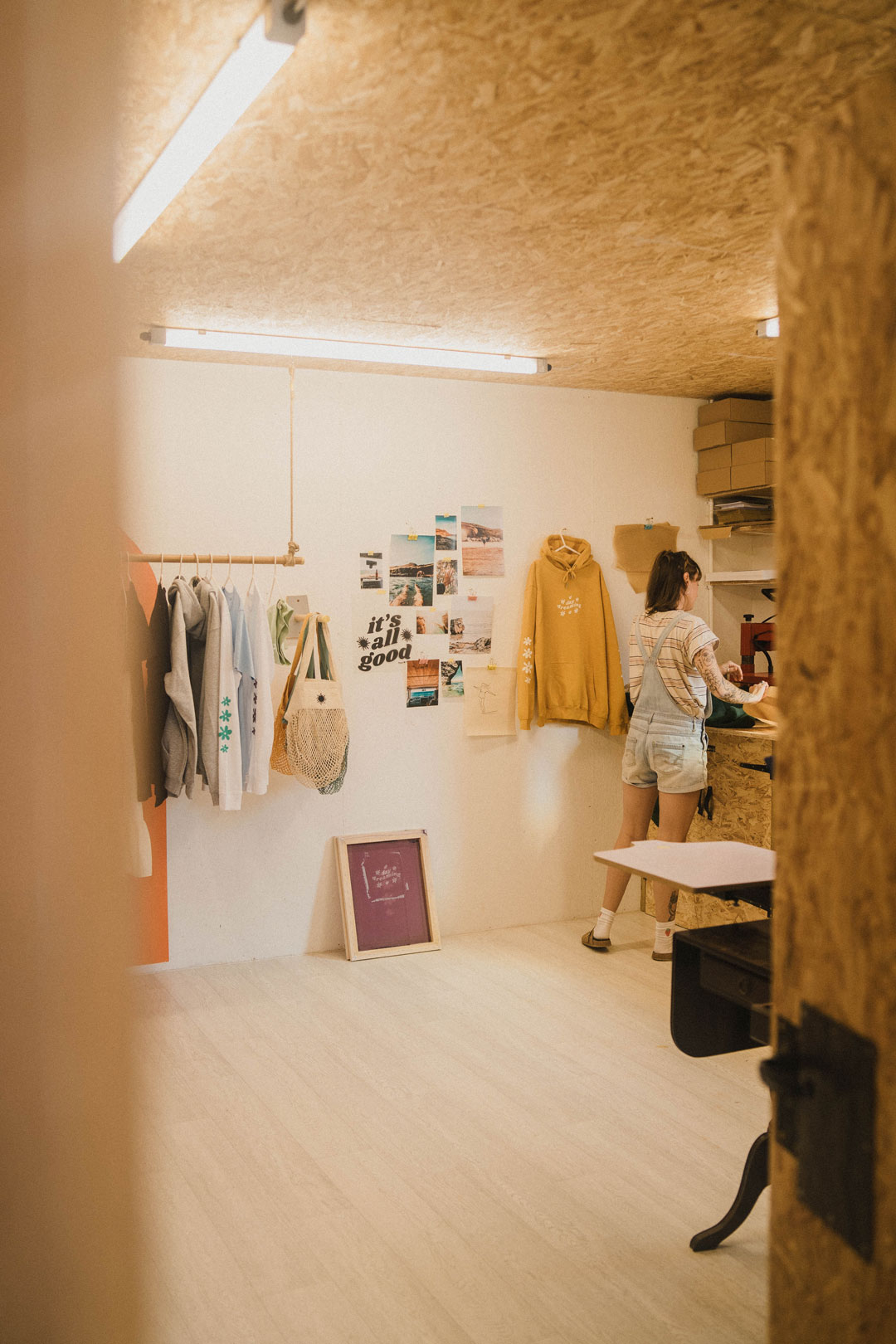 I studied in Wales where I completed a BA in Graphic Design. I then moved to Devon and have called this place my home for the last 8 years. I run my own photography/design business called Brahma Studios but during lockdown it became increasingly difficult to work given the restrictions. I began experimenting with screenprinting and more traditional methods of creating and that signalled the start of Slow South's birth. My style focuses around hand drawn typography and doodle effects with a bit of wild spirit thrown into the mixture.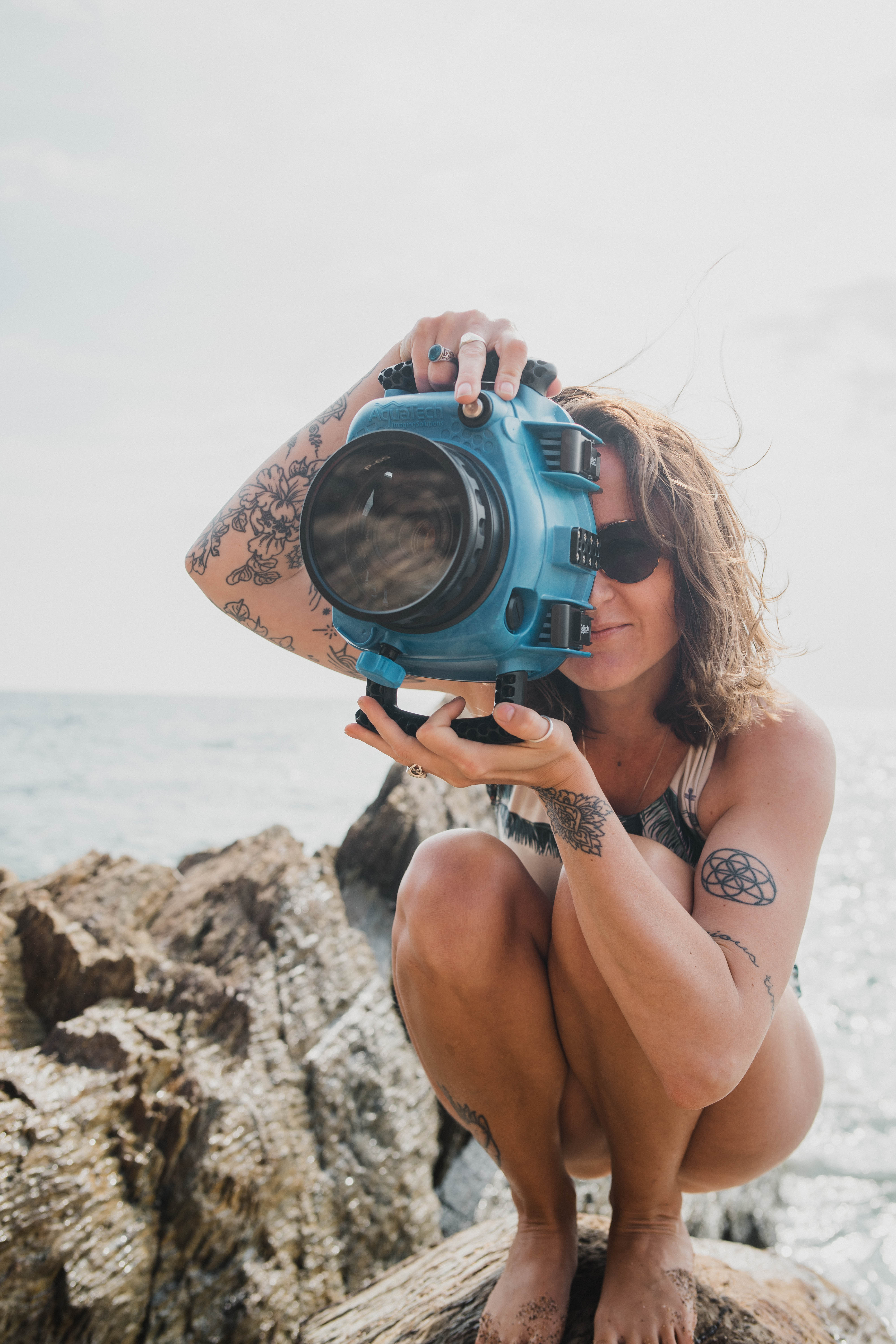 The support for Slow South as a new slow fashion brand has been amazing, and I can't thank my customers enough. I can't wait to share the future of Slow South with you.
Soul. Sea. Slow South.