After what felt like a never ending winter I can't wait to welcome longer evenings, blue skies and fresh adventures to my weekends. If you follow along on Insta you know I love a year round sea swim and this recent sunshine has got me thinking of getting out the bare legs. On my recent trip away I started wearing some new warm weather designs. I'm excited to share more with you as the summer wardrobe starts to re-appear. Here are a few below that I hope will make your wishlist.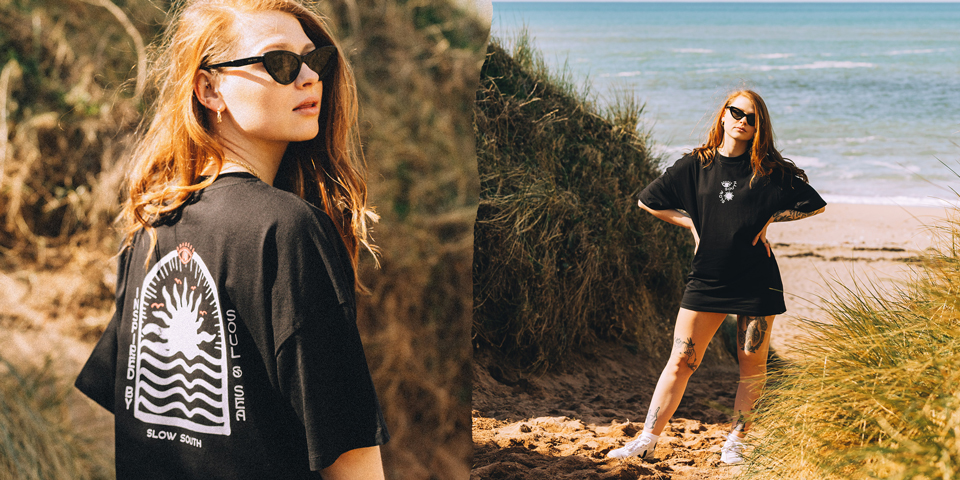 The first piece on my warm weather wishlist is the new Golden Hour t-shirt dress. A slouchy wear-all-day piece made from organic cotton that is PETA approved vegan. I designed this one to feature a large back graphic showcasing my favourite things - sea and sunshine. When we reach summer I plan on throwing this over swimwear but for now it's pretty epic with an oversized jacket and trainers. I've been experimenting with this design on long and short sleeve tees and the Slow South classic sweatshirt. I'm stoked to say all styles are now available in the Golden Hour collection.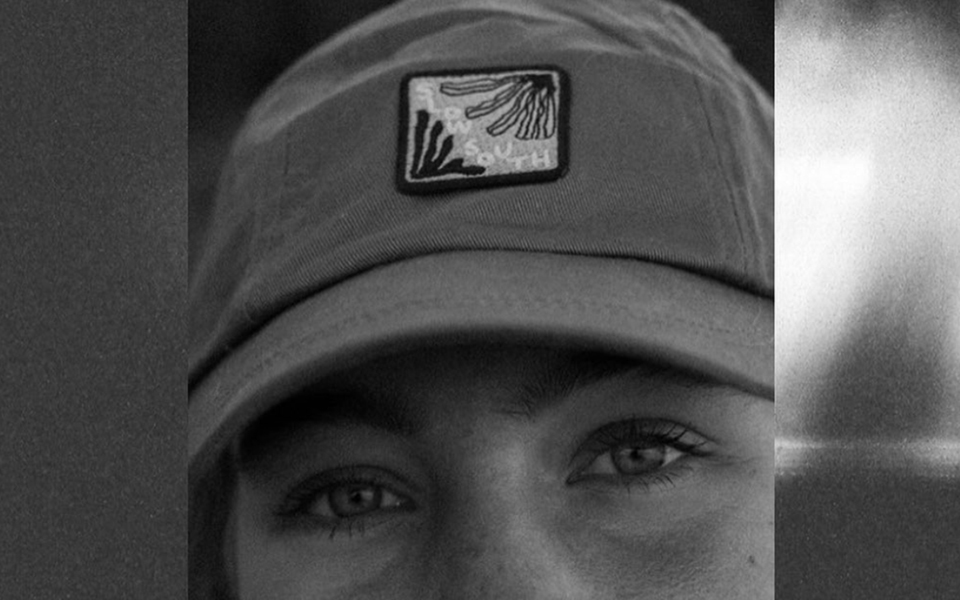 Reminiscent of something you might find in your dad's wardrobe, this vintage style cap has an adorable patch featuring the embroidered sun and flowers design. It's a five panel hat with a relaxed surf vibe, making it great for long active days out in the sun. This one is also made from 100% organic cotton keeping it breathable and cool when the sun gains some power. Take a look for yourself.
One for the wishlist has to be from the recent Lovers collection. A couple of weeks ago I shared on stories a new pistachio green colour that everyone voted to add to the website. I thought it would really compliment the Lovers tee as this design was inspired by 90's skate trends and the checkerboard revival. This piece has a slightly boxy fit giving it a relaxed but unique feel.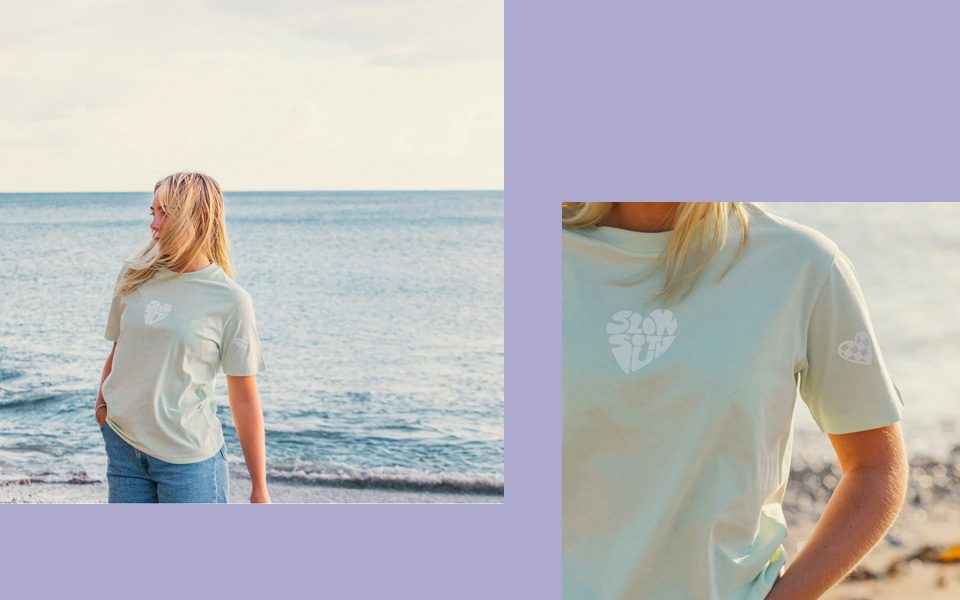 Next on the list are the Slow South sling bags. The perfect hands free adventure partner I currently have two designs to choose from. Made from 100% recycled material this is such a go-to for dog walks and everyday hikes or bike rides! I think this shape is such an essential for outdoor living. Check out all the accessories here.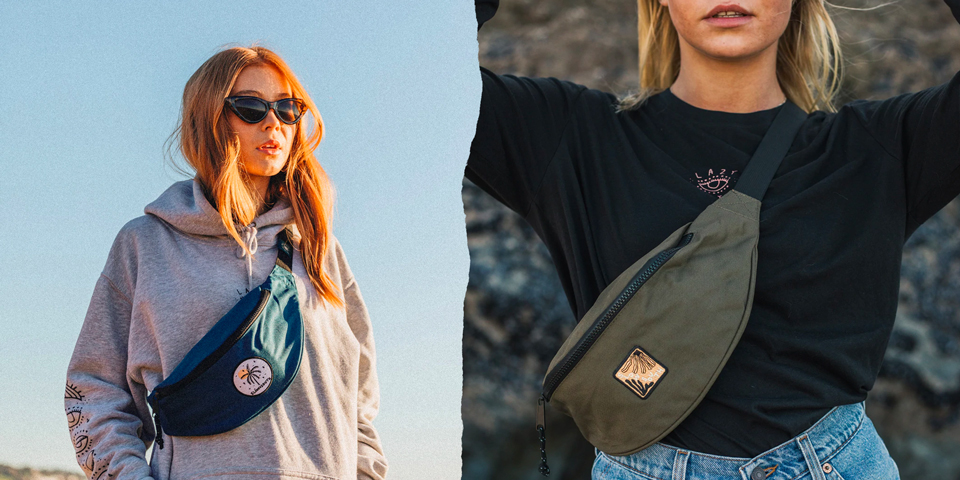 A newbie I was testing when I was away last month was the new collection of Slow South towels. These are now live on the website and as the sun starts to peak out I could not do a warmer weather post without them. I spend time on the beach all year round but as we get towards summer I hopefully will be swimming more and more. Made from soft microfiber and terry cloth they are highly absorbent and quick drying. I currently have four designs in this material but my ultimate favourite is the Lilac Palms design because I'm obsessed with pastels at the moment.
After spending the last few months endlessly putting on boots and approximately 15 jumpers I'm so keen to start venturing out in tees. The It's all Good Tee in light blue gives a gentle nod to pastel colouring - a shade you guys seem to be really loving at the moment! The humble tee started my journey when creating Slow South and will probably forever hold a place in my heart (and wardrobe).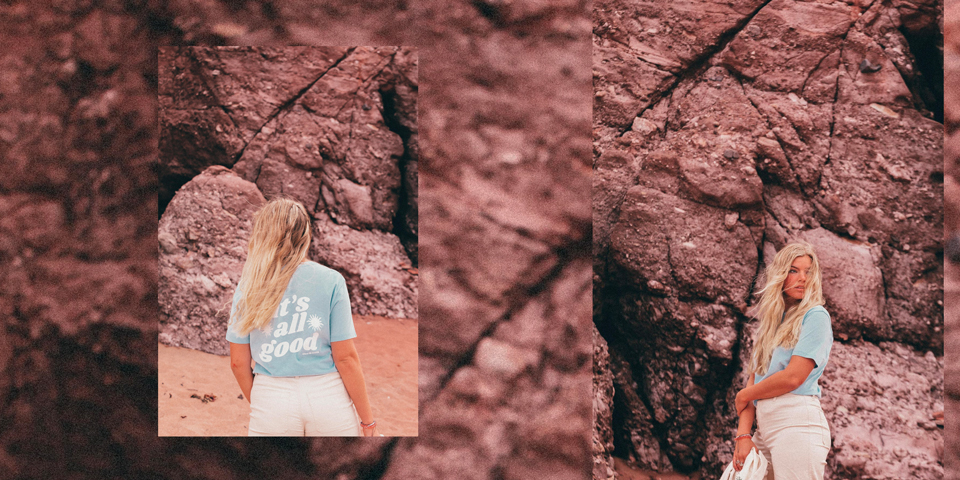 More to See
Check out my previous blogs and new arrivals in the store.