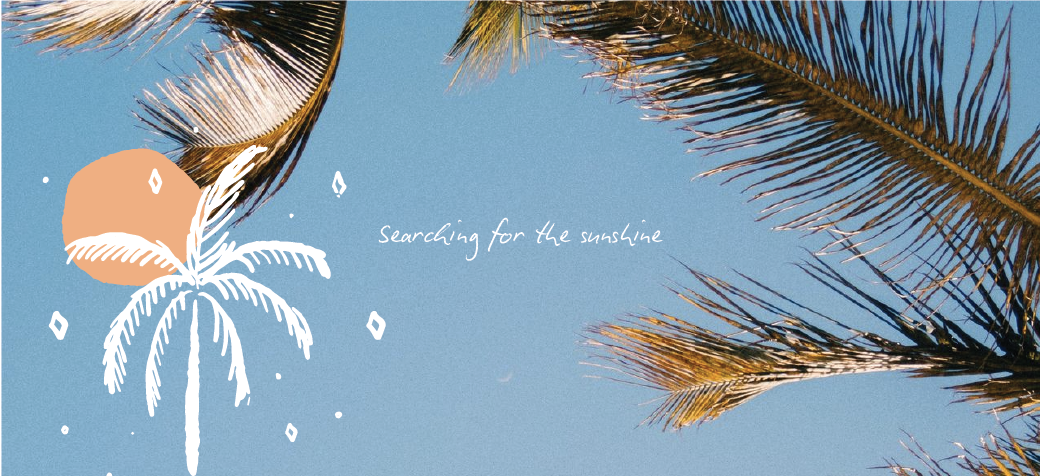 If you follow my page on instagram you may have noticed that I recently disappeared for a little break in the sunshine. This is my first trip in two years and packing felt like an alien concept. However I decided to take some new releases with me, sometimes I need a new space and a bit of chill time to get the creativity going. After a bit of messing around and experimenting I'm super happy with the results.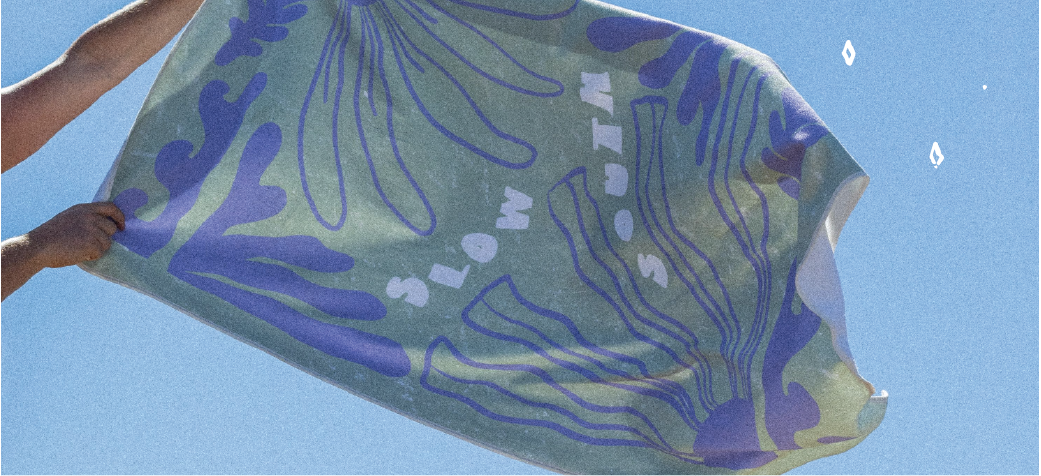 The first new additions I'm super keen to share are the towel designs. I wanted to include some of the new pastel colours I had been playing with but without straying too far away from my usual illustrative designs and layouts.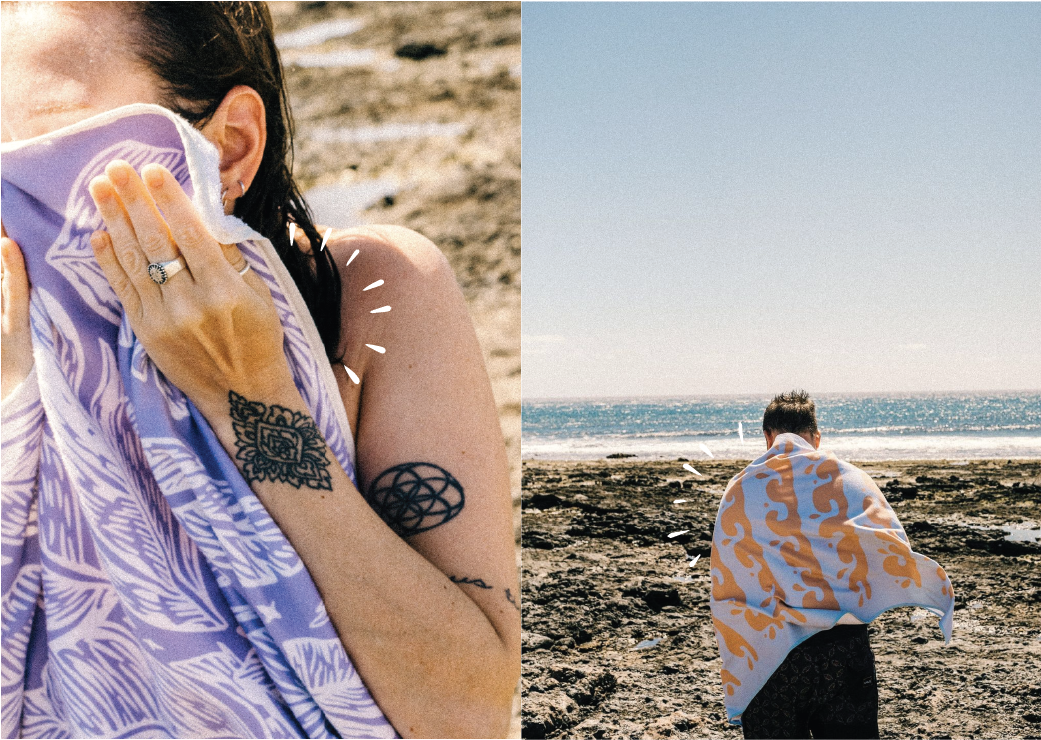 Shooting these pieces in Lanzarote was a bit of a dream as the reflective white architecture and sandy volcanic landscape is a photography paradise. We stayed in a cute boutique apartment that I found pretty last minute and it was the perfect base for exploring.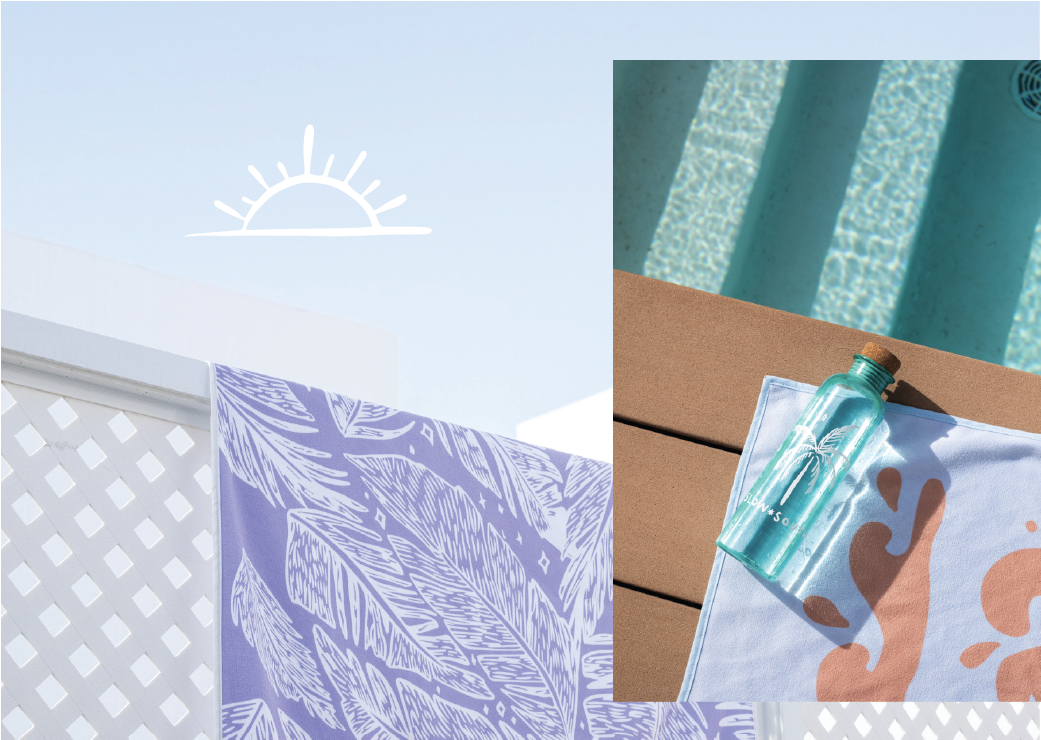 On day three we decided to go on a cycling adventure. As much as I love to lie around in the sun I can never miss an opportunity to explore new areas, when you work in a creative field I think your curiosity gets the better of you and you have to see what's round the corner. This brings me onto the next newbie that I took with me - the Slow South BPA-free water bottle. Not only aesthetically pleasing but a bit of a life saver after we decided to cycle around Windy Island as I was a bedraggled mess (this is the Islands genuine nickname and I can clarify it doesn't disappoint).
We spent a week in Lanzarote and I have to say it was a much needed break. I think we get swept into a mindset of always having to 'do more' and actually taking a bit of time to reset is vital. I spent our down time lazing around in the sun in the happy t-shirt dress and daydreamer shorts. The in the flowers long sleeve tee was also great when I needed a bit of coverage and for the colder evenings. I have to say these pieces are pretty much my uniform when the sun is out, super comfy, breathable and practical for exploring.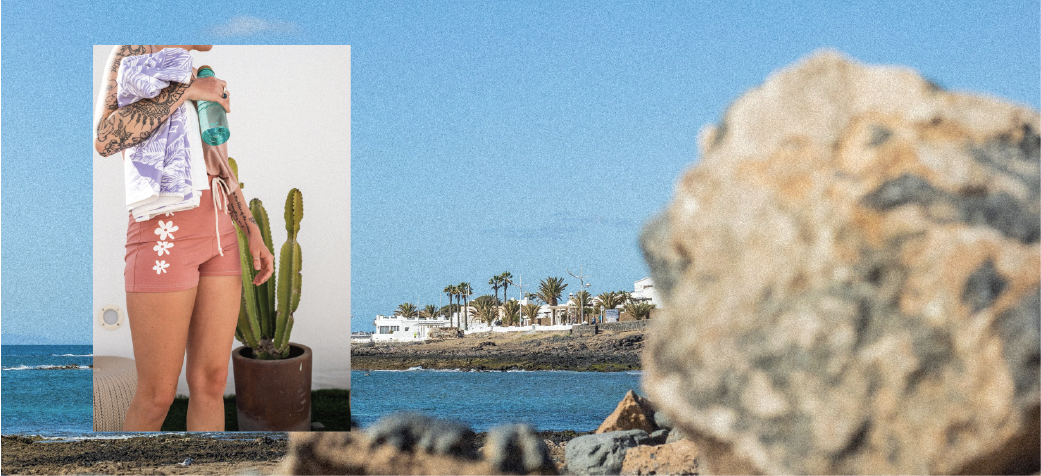 The last new addition to the Slow South brand that came with me on our trip is the Beach Duffel bag. A heavyweight, durable fabric with drawstring closure and chunky 20 litre capacity. Ideal for all the essentials when leaving the apartment and heading to the beach for the day.
I'm back in the Slow South studio now working away, but I'm looking forward to finally being able to get out and about a bit more this year and book some little trips for adventuring. Documenting our travels is one of my favourite forms of photography whether it be in the UK or further afield and I've seriously missed this over the past two years.
I would love to know if you have any plans yet this year to travel - pop me a message on insta to chat.
xxx